Internships
The internship programme allows students to acquire on-the-job training with the participating companies. Internships provide valuable opportunities for students to gain exposure to the professional environment, outside the classroom. QFRM students who graduated in 2013-14 on average completed 3.1 internships prior to graduation. Over 87% have done at least one internship in a finance-related institution. The internship possibilities can lead to excellent career opportunities. Previous and existing internship partners:
AIA
Bain & Company
Bank of America Merrill Lynch
Bank of China
Bank of East Asia
Barclays Capital
BNP Paribas
CASH Algo
CFA Institute
Chubb
Citibank
Commerzbank
Ernst & Young
Eurex Frankfurt AG
Goldman Sachs

Hang Seng Bank
HKEX
Hong Kong Monetary Authority
HSBC
J.P. Morgan
Manulife
Morgan Stanley
PWC
Royal Bank of Scotland
Standard Chartered Bank
State Street Global Markets
Swiss Re
UBS Securities
Western Asset Management Company
Student Sharings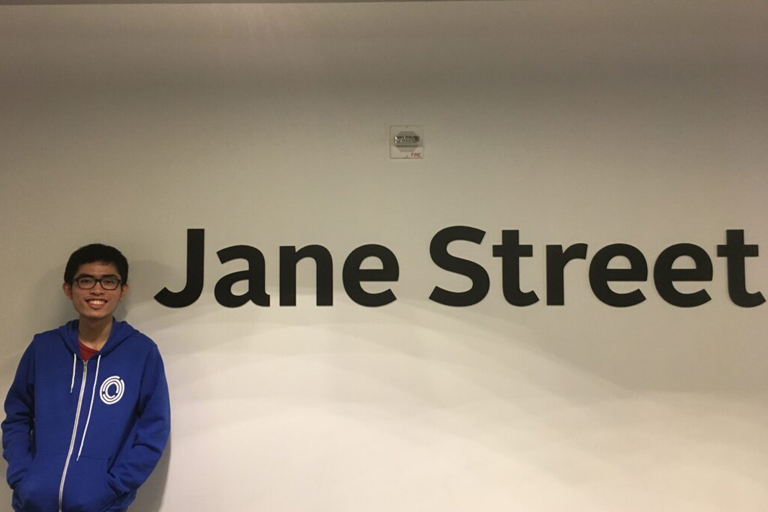 Charles Tsui
JPMorgan and Jane Street
Being a trader has always seemed like a desirable job to many people, including me. I am grateful for having had a chance to work at JPMorgan as a Global Markets Intern doing equities facilitation trading, which aims to provide liquidity for hedge fund clients to trade in bigger lots. I also had the chance to intern for Jane Street as its Quantitative Trading Intern and to seek trading opportunities through mathematical models. The experiences I gained from these two internships were quite different, but having a solid foundation in finance and statistics knowledge helped me a lot to nail these opportunities. QFRM was exactly the programme to equip me with the relevant skill sets I need and direct me into the industry.
Hong Kong Monetary Authority
The QFRM programme was of great help to me, and equipped me with solid financial and statistical knowledge. It also enabled me to develop other skills such as programming, which I found really useful during my internship experience.
Thanks to the career support from the QFRM major, I am now working for the Hong Kong Monetary Authority in the Market Research Division. As an intern, I am responsible for conducting research on Hong Kong's financial market and writing up programmes to facilitate the research of other seniors. This has definitely been a great chance for me, and has helped me gain more practical knowledge of the market.